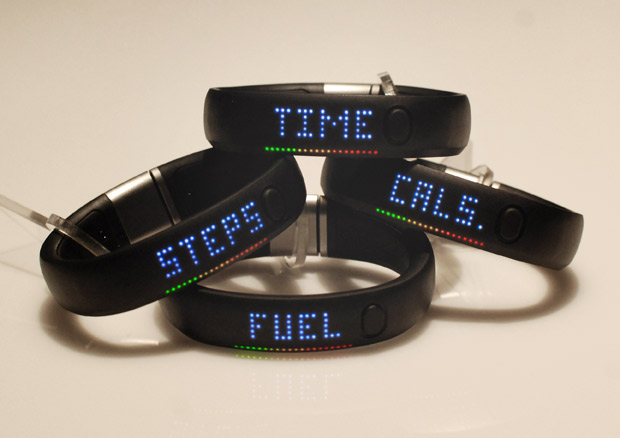 Well Being is a long term trend that we have been watching since years, and we still are…. We now can find a range of health and fitness related apps that keep track of our health, today, two major companies in this industry have launched real new products.
Runkeeper, one of the major actor of the "digital wellness" has attracted since 3 years a massive databank of users : 8 millions health-conscious enthusiasts are keeping track of their miles, time and calories burned on iOS, Android or Windows devices! Runkeeper has partnered with a number of companies, sites and healthy lifestyle blogs.They also announced integrations with Wi-Fi body scales from Withings, heartrate transmitters from Polar …
But they want moreRunkeeper wants to become a global platform for fitness and wellness data.They  introduced the "Healthy Button" which allow people to share health and fitness content from across the web selectively with friend. It acts much like the "like" button does on Facebook. From articles and blog posts to products: this button allows people to flag and share content that they feel is healthy. When the button is clicked, your page is added to the Health Graph as a healthy entity. Other people who view the item can visit your page and comment on the post .
The second launch is done by Nike who  unveiled its "FuelBand" .This wristband is meant to be worn 24-7, as every movement is tracked: running, walking, dancing, basketball – and dozens of everyday activities. It will give you a score telling you how much energy you burned during the day. The idea is that this device tracks your life, and help you to live better. A LED display lets users know how close they are to their goal by flashing red, yellow or green. This data is synched to an IOS device. Exercise is something you do all the time, so any movement contributes to your "Fuel Score " : a night on the dance floor should be as productive as jogging around the park. For Nike the focus is on encouraging the gamification of being more active, regardless of how you do it.
Both developments express our strong desire of monitoring our body and get data whether we will share them with every one or keep them more private. Body is really THE new Media