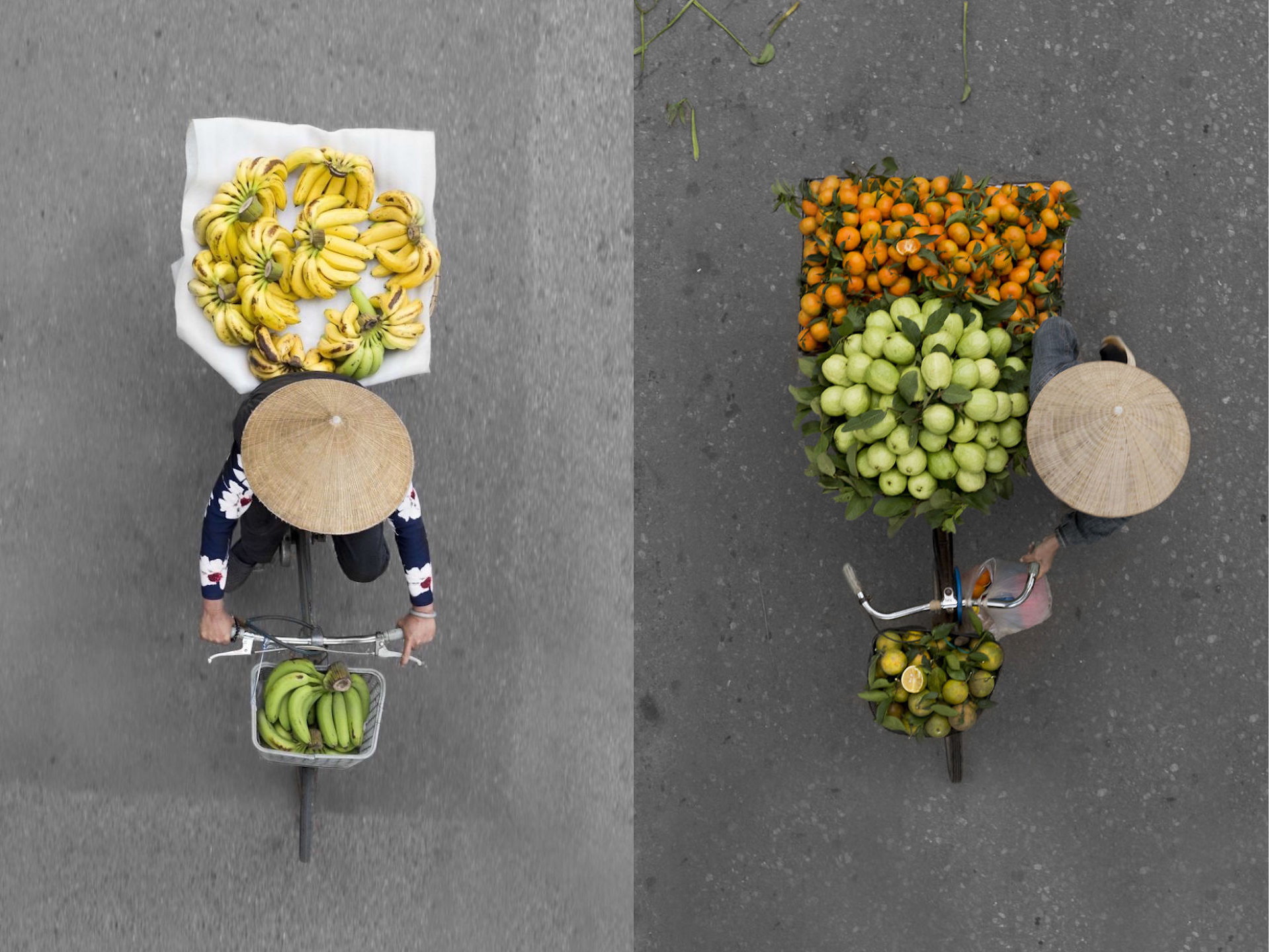 Young Dutch photographer Loes Heerink has lived in Hanoi for several years.
As she explained:  "photographing the street vendors became a little project of mine. I would spend hours on top of a couple of locations in Hanoi waiting for vendors to walk underneath the bridge.
The street vendors in Hanoi are often female migrants that spend most of their days trying to make profits on selling fruit, vegetables, snacks and other small items.This project started with my fascination for the women carrying their goods. They have no clue how beautiful their bicycles are, no idea they create little pieces of art every day."
For you to get to know her better I asked Heerink a few questions:
How would you describe yourself as an artist ?
I don't see myself as an artist. Well I see myself more as an artist than as a photographer. I actually see myself as neither. I am just using photography to het my creativity out!
Is photography the most important media for you?
Yes. I also like videography! But I like photography more. I do both though.
Why are you so interested by Vietnam?
I have lived in Vietnam and I find the country very beautiful. It has a lot to offer!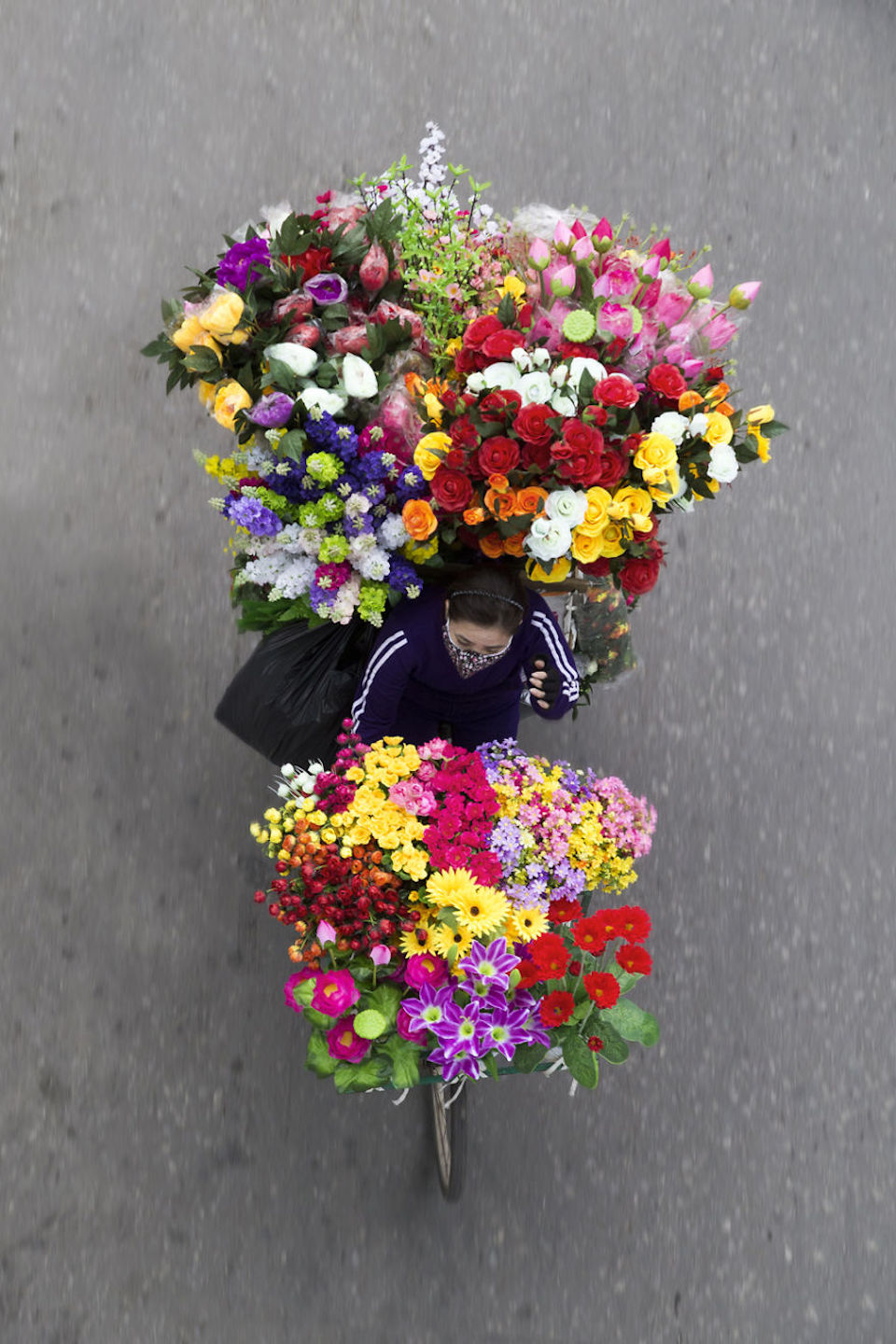 What is your relation to nature ?
I love nature, I love to photograph nature most! I like to go to beautiful places or look for them. I like to go out and photograph the little things in nature, like leaves or flowers or little bugs. Things you would normally not notice.
How would you describe "Vendors from Above" ?
"Vendors from Above" is a result of my attraction to street vendors.
What would you like people to feel about your photos?
I want people to see the beauty I see!
Heerink wants to publish this work in a photo book. She's aiming to have about 100 images in the book, and to achieve this, she started a crowdfunding campaign on Kickstarter to go back to Vietnam to complete the shooting phase. Please support her beautiful project !