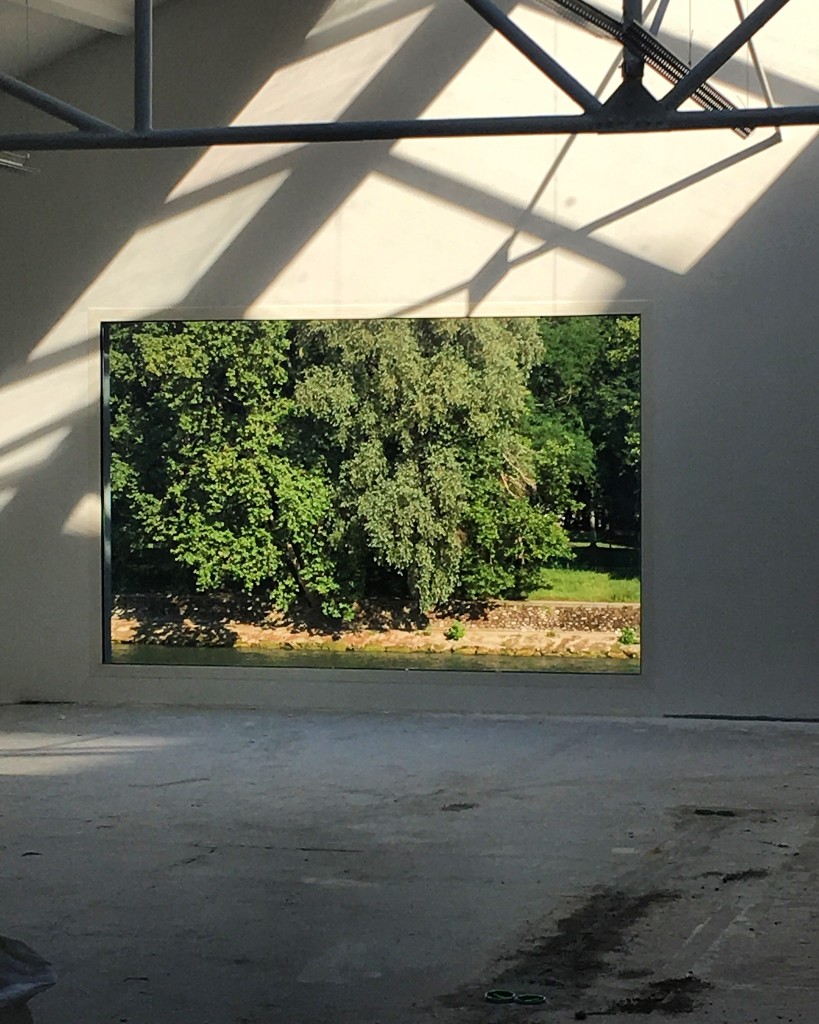 For those who know me a little, one of my characteristics is my curiosity …at around 4 years old, if you are a little girl – they are a little more curious than boys – you asked about 390 questions a day!
Curiosity is my drug …
Let's say that I'm still 4 years old and this curiosity has never really left me. I need to learn new things: the names of plants, a foreign language… I also love discovering artists, reading books, traveling…Trying new experiences is vital to me even if sometimes it gets me out of my comfort zone.
Getting out of my comfort zone is what happened to me recently with a 500 m2 space to rethink totally!
500 square meters, that's huge for me !
A bright place just one block outside Paris with a magical view on the river Seine …. I needed to imagine a friendly and warm work space in this loft dedicated entirely to sound and image. Two recording studios were already built, the idea was to create a new space that would give synergy between different activities and encourage creativity through transdisiplinarity.
I'm not a decorator even less an interior designer … it was a real challenge for me, the entrepreneurs who manage the place had a lot of experience in construction, I was not alone … but I had to choose everything: the color of the floor, the meeting tables, the desks … where to put the sofa, what lamps ..
At first it scared me a bit, it was … so big! Budget constraints will require ingenuity. And, yes … despite my fear, I accepted the challenge.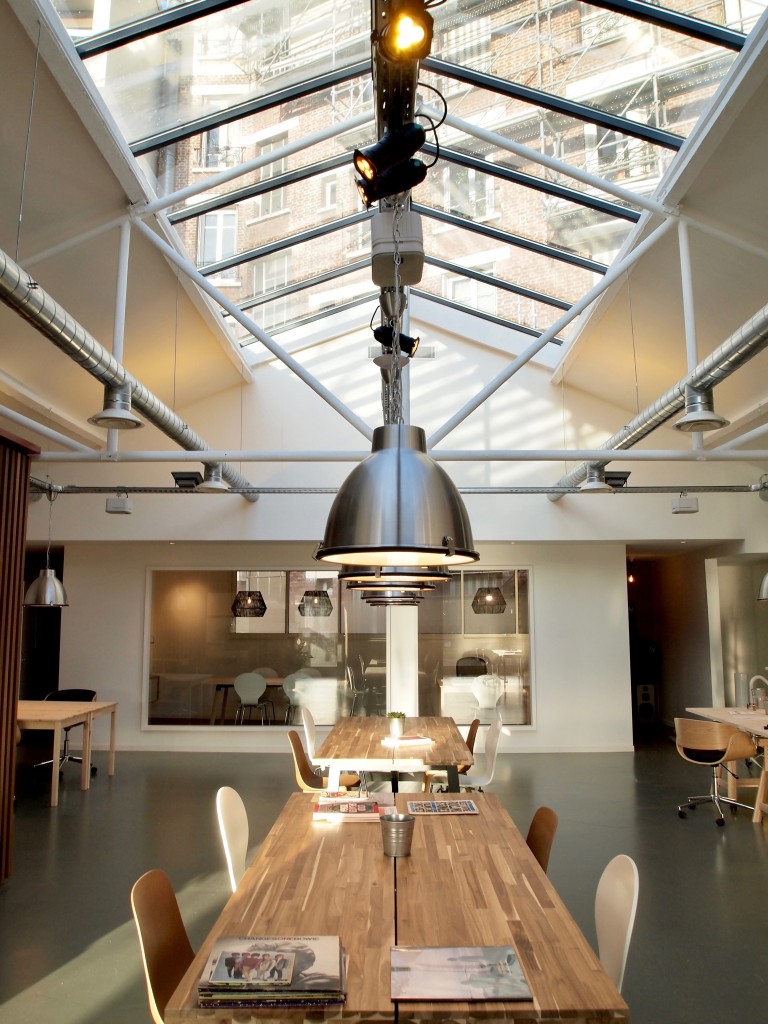 Being a digital nomad
I am used to work everywhere: in planes, trains, cafes, hotel lobbies, coworking spaces and of course at home. It's been more than 10 years since I've had a fixed office. I am one of those digital nomads whose life has been completely disrupted by the internet and I am delighted because I like to travel and change environment. I knew what was important and the atmosphere in which I would feel good.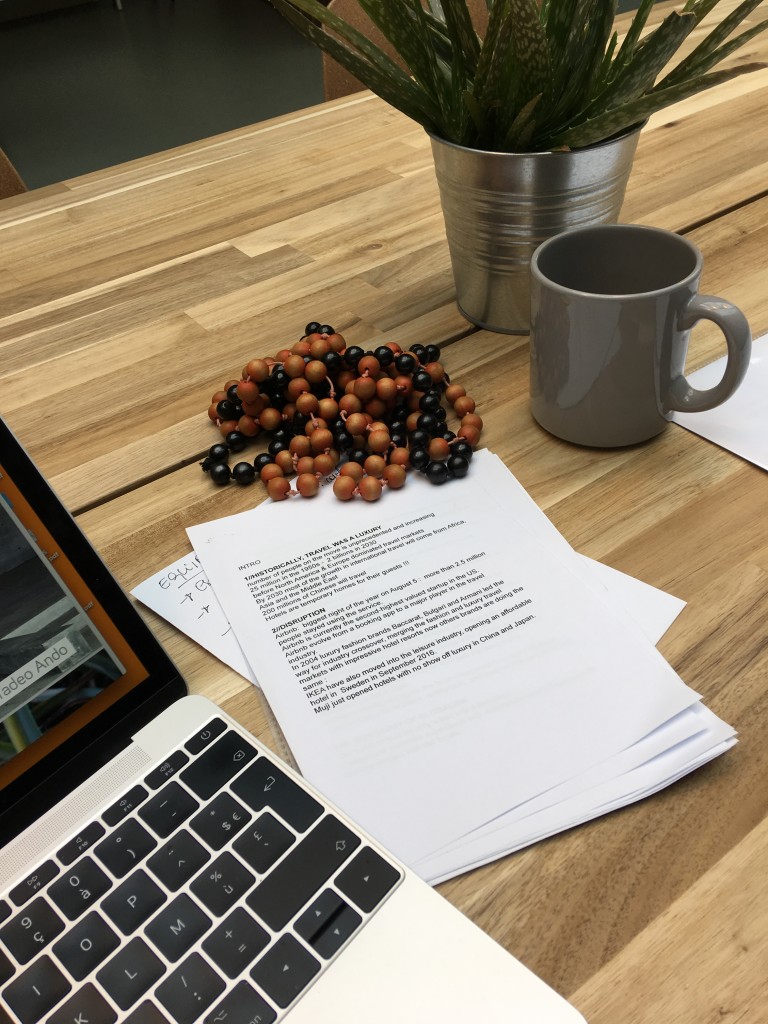 Starting with the colours ;)
I began with the colors range by looking around me: the color of the Seine, the bricks of the adjoining building, the white clouds of Paris 's sky, the green trees of the island. All this gave me the basic structure to which I added some bright colours.
Then, I made mood boards on Pinterest to identify my inspirations and specify the overall style.
For the coworking space: wood and green plants were essential to evoke nature and make a visual link with the Seine and the island. Comfortable seats were needed, a lounge area for chatting, a cozy kitchen for lunch break or grabbing a coffee. There were already 2recording studios that had to be integrated in the new space by relooking them.
I discovered the importance of acoustic treatment and how it gives a real comfort of work by softening sounds and creating a deep sense of well-being.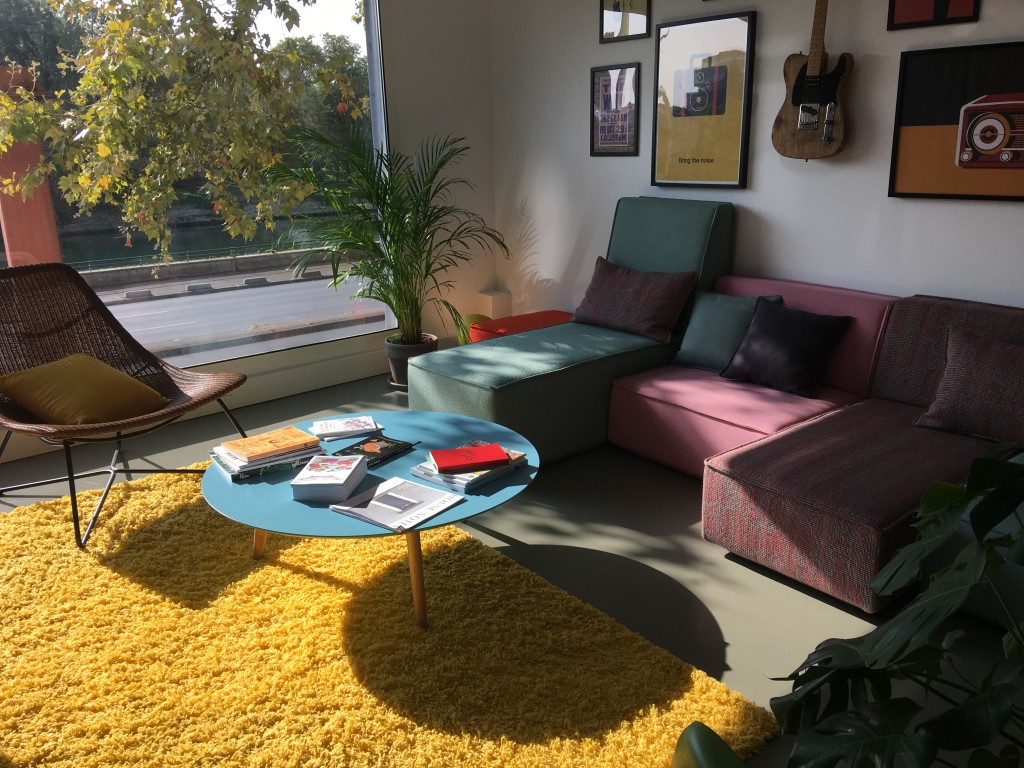 I created dozens of lists on Trello to organize what to do, one per each room – coworking, lounge, meeting room, lobby, kitchen, recording studios … then a list by supplier to organize purchases and orders. If you do not know Trello, it's the opportunity to download the free app and install this tool on your laptop: the lists are synchronized and managed in a super smooth way, you can put links and share with others.
For painting, without any hesitation I chose Farrow & Ball colours. They are subtle, refined and worth their price.
Being creative on a budget …
To have a particular style and keep in the budget, my idea was – as it's often done in Fashion – to mix inexpensive elements with more expensive ones.
In recent years, Ikea has done a good job of refocusing on fancy basics, so I could choose some of the furniture there, I love the Odger Chair which is really a good and simple design Decorative elements come from Made.com. The sofa is made with the clever modular system imagined by Cubit.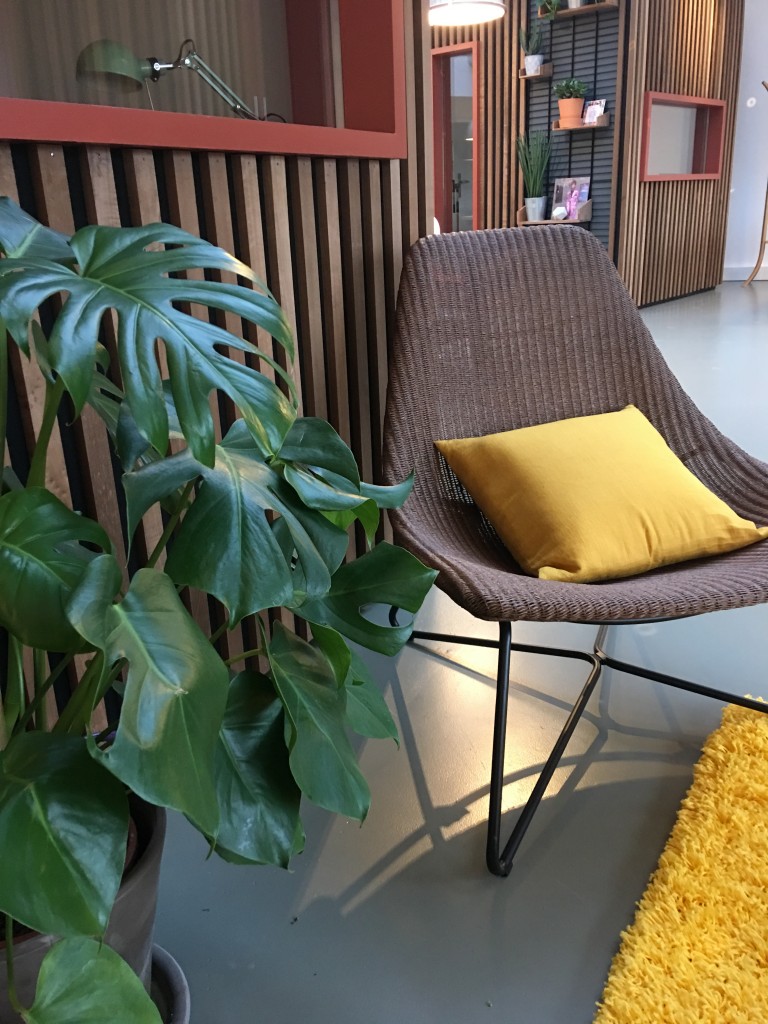 On the "pods" I decided to use wooden cladding to remind the trees of the island and also to help with the acoustic. The metal structures "Fency" by Tolhuijs spotted by my friend Judith de Graaff, founder of Urban Jungle Bloggers are perfect to accommodate potted plants. It is much more manageable than a complete plant wall. She also provided a list of plants that would grow easily under the glass canopy.Monstera Plants, Crassula, Chlorophytum and Cactus. They all love the light of the coworking space!
After several months of work … tada!
The place is finished, it's called Time Work Space it includes a coworking space open to the public, Plink an agency that creates podcasts for brands, Sound Anything a sound design studio that imagines immersive experiences for any type of industry, The Voice Expert specializes in voice over … and you can feel the positive energy.
Today, I am kind of proud to see people enjoying working in this place. You are welcome to visit the place !
I also work regularly here with a homey feeling … in this comfortable place that I imagined by getting out of my comfort zone ;)