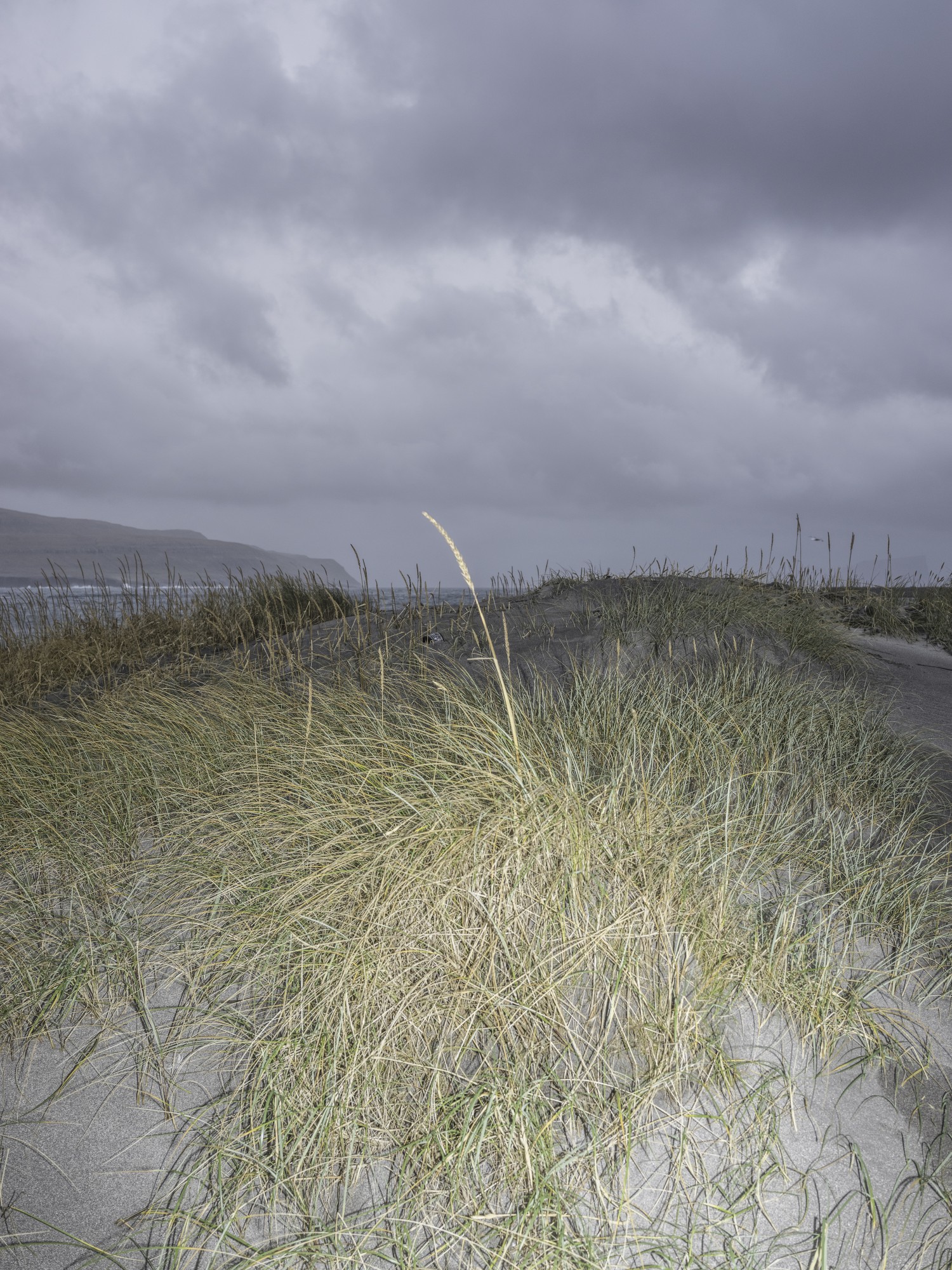 Recently, I had the pleasure to contribute to the latest issue of TLmag an art and design bilingual magazine with an editorial focus on a specific region or the shared zeitgeist between multiple regions.
"Island of Creation" the spring summer 2019 issue, question art, design and creation on these remote territories: "where are the islands? They are here and elsewhere: in travel, in retirement, there where the woken dream merges with the endless horizon and the cosmos."
I interviewed Guðrun & Guðrun a hand-knit company founded in 2002 by two Faroese women, Guðrun Rógvadóttir and Guðrun Ludvig, with a vision to make a difference.
The brand has a creative process of design very closely linked to the isolation of the place, very simple and environmentally conscious, respectful of the materials and resources that this remote island offers, while also being very stylish and contemporary. The hand-knitted collections are made in the homes of women's knitters on the Faroe Islands, as well as in Jordan and Peru as part of a women's empowerment project that the company initiated.
The Faroe Islands are made up of 18 tiny islands situated in the north Atlantic, between Iceland and Norway. Only 45.000 people live on the islands. Still it's a nation of it's own with own culture and own language. To better understand the brand's vision and how creative design process is linked to the isolation of this place, I interviewed Gudrum
What is it like growing up on the Faroe Islands?
As kids on the Faroe Islands, we were outside all the time. The mountains were our playground and we didn't have to tell anyone where we were. We could stay away the whole day without anyone worrying. We were really lucky to have this freedom.
Tell us about your Islands. What makes them special?
The 18 tiny islands are really remote, and it's windy and cold. Very quickly you are aware that resources are scarce: only sh and sheep. From a young age, parents explain to their children how to respect and take care of what the land provides. As kids we took care of the sheep, and sometimes we slaughtered the animals for food, so we knew all the steps that were involved in us- ing local resources.
Is tradition important?
Because our land is so isolated we do have a lot of stories and folk traditions. During the very dark winters, people would gather together in their homes: they were spinning, knitting and telling stories. Knitting is one of the most important things on the island. The first goods imported by the Faroe Islands back in the XVI° century were knitted. We also have a very strong tradition with folk songs and dance, and (I think) we are the only place on earth to still learn 300 verses by heart that we sing while dancing.
What about the weather?
The weather is terrible…. it's a small dot in the Northern Atlantic so the ocean is deciding everything. The weather can change 10 times a day from heavy rain to sunshine and it does shape people. To be so much under the power of nature, with no other choice but to accept what comes, it forces you to respect it in a different way. Sometimes the ferries are cancelled, the roads are closed and you can't do any- thing. You really have to grab the moment!
Why did you decided to create products with wool?
When I came back home during the summer of 2000, the wool from our sheep was being burned because there was no market for it. It was really heart-breaking. [I felt that] it was very important to us to use this material, but sustainability is not only about the material: it's a broader picture with a holistic approach. The first knitters (for Guðrun & Guðrun) were our family and friends but quickly other people asked for work as well. As the business grew, we just needed more hands and so we went abroad to find help — not to save money. We have now been working with the same women for more than 10 years, in Jordan and Peru.
 Do you live full time on your island? 
I am now living the majority of my time here but I'm travelling a lot. For our designer, it's crucial to live on the Faroe Islands. She needs to be inspired by old stories, ancient knitting techniques and nature itself. As she says, "every time I walk from home to the office there is a new painting in front of me."
Do you see a change in the way people are buying fashion?
The post financial crisis period in which we are living is changing every thing. The young consumer wants transparency and long lasting products made in an ethical way. For the new generation, the idea of creating something is only interesting if it has a purpose.
Thanks to Blaire Dessent , Editorial Coordinator of TL Mag, for giving me this opportunity Photos : courtesy of Gudrun & Gudrun A/W 2019 campaign © Beinta á Torkilsheyggi