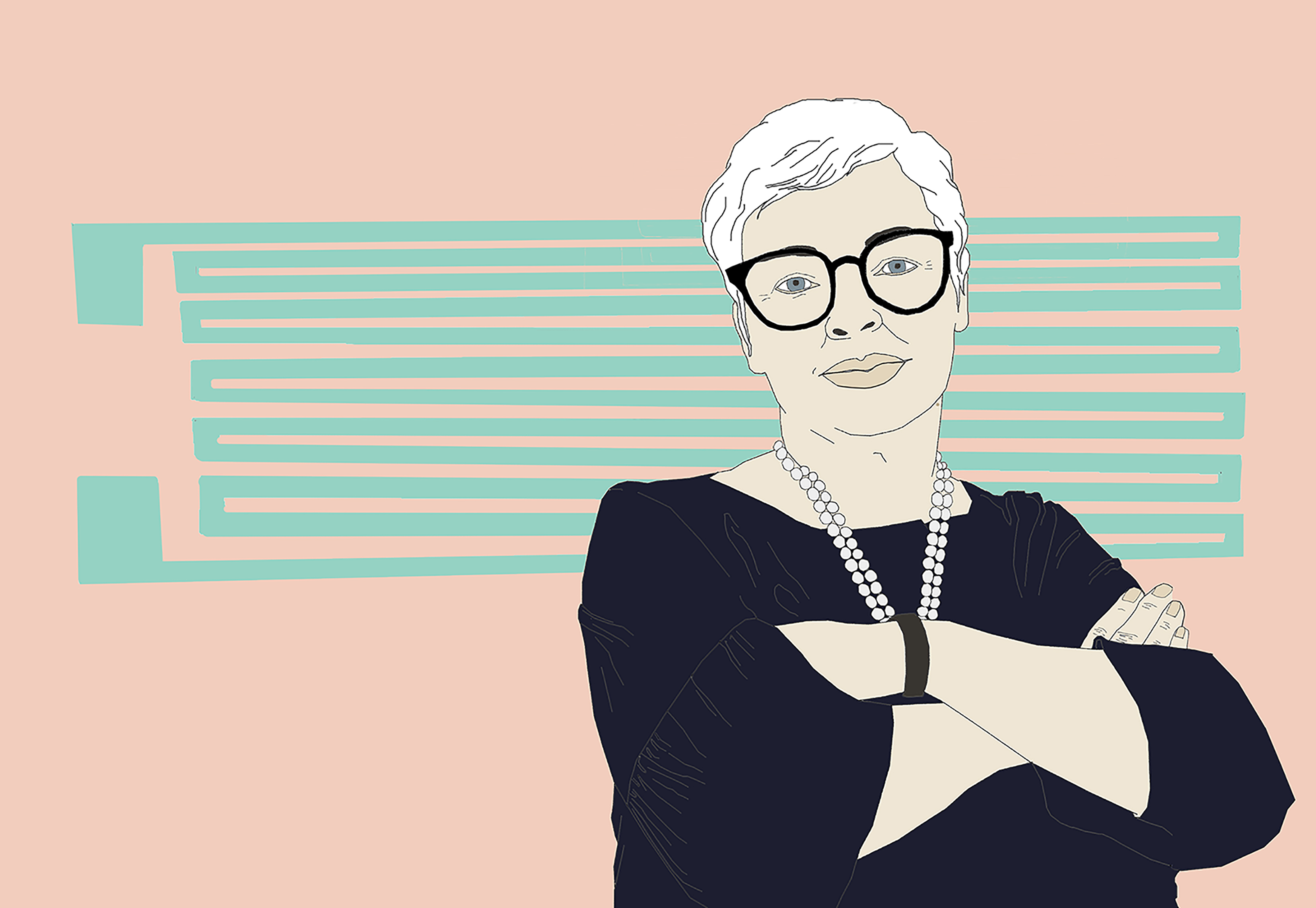 Illustration by @vwolfeart
I was interviewed by the cool fashion geeks behind The Power House in Berlin, I had been working with Lisa Lang, founder of this company, on a Trend Report on THE FUTURE OF FASHION & MOBILITY
Here is the transcription of the interview, for more insights you can discover on their blog a collection of short stories, facts, and anecdotes about historical changes in fashion tech. It's a deep dive into some of the greatest changes in fashion that were born out of technological advancements.
For the next portion of the Future Fashion & Mobility Trend Report series, we sat down with Cécile Poignant. Cécile has been one of the leading fashion trend forecasters for over 30 years and provided information on the future trends that she sees coming as a direct result of mobility.
While we stan Cécile for being Cécile, we are also fascinated by her openness and curiosity for change. She works hard to see these changes become a reality and it's something to be admired.
Before we step into the insights of our report, get to know Cécile a bit more.
When did you start trend forecasting?
I started trend forecasting something like 30 years ago. The reason why I started this job was that I was already connecting the dots. All the time. That was my passion and by serendipity and very good fortune, I discovered that this could be a profession. So this is why I started to connect the dots and share my thoughts with people to help them better understand the changes in the world and better understand the changes in the future. To be more ready and to not be afraid.
What is one of your favorite fashion trends that have been a direct result of technology?
I would say more than trends in general, its more about objects and materials. One of the things I really enjoy a lot is the idea of the zipper. The zipper completely changed the way we dress. The way we exercise, the way we do sports, the way we just move. This is to me one of the major fashion tech changes.
Then there was, of course, the invention of Lycra in the 60s, which has given us a lot of comfort in the way we are wearing our clothes every day. Our underwear, leggings, yoga pants… For me, Lycra is really a game changer in fashion.
When we come to more recent time, one of the most interesting fashion trends is the weight of sneakers. In recent years, sneakers are getting lighter and lighter which gives us the possibility to be more active, to walk much more. Now that sneakers are just regular shoes, you can wear with an evening dress, or with formal pants during the day. This has really change our attitude and silhouette.
The next big move that I see would be about graphene. It's in development. It's not yet so easy to build something with it today but it will be a major game changer in the fashion industry soon. Something that will be really important in the e-textile world in 10 years to come.
What excites you the most about the future of fashion?
The fact that it is the future (after a short laugh).The fact that it will reflect the changes of our society. The need for freedom, the need for anonymity, the need for not being connected, the need for being connected.
Fabric will be the new device. We are used to always have our smartphone in our pocket, the next step is to not have it in our pocket because we already have the textile on our body. Maybe your sleeve will be your device because we will no longer need those smartphones. This is something truely exciting about the future.
What is the most important change you see needs to happen in fashion?
I would say the most important change without a doubt is sustainability. There is no Planet B, we have been damaging the planet so much, we have been producing bad quality products in large amounts. There is a new continent filled up with plastic. We really need to focus on sustainability. It's really a very big challenge that is going to be super interesting. The way we will invent new bio-materials, the way we are going to skip out of leather and go into leather-like developments, the way we are going to change the process of dying by using bacterias instead of bad chemical products. Sustainability will bring us better quality, better design. Sometimes less clothing.
To me, this is really the big challenge, not just in fashion but everywhere.
How do you think companies like ThePowerHouse can empower the fashion industry?
I think there is a real need of understanding better what technology can bring to fashion. For many people today it is still like a little light — it switches on, it switches off. It's more like a gadget but fashion tech really can be much more than that. I think a company like ThePowerHouse has the capacity to be a bridge between fashion and technology, to be a connector between different actors in the fashion and the tech industry.
FashionTech companies can really be a game changer and bring knowledge and reality into a very old world. The fashion world is very old and has not changed much over many years. People with the knowledge of what technology can do, people that are makers and not just dreamers, like the ThePowerHouse, can really do a lot of things for the future of fashion.