YELLOWER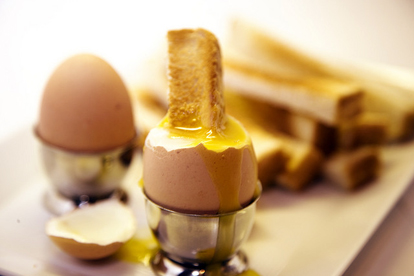 photo by craig - creative commons -
Of course, it is true that I am actively lobbying for yellow as the major fashion colour; after all, I truly believe in the power of yellow with its strength and radiance, able to change all volume and all surfaces, giving glow to all matter. Therefore we have to analyse the growing power of yellow in fashion magazine pages as well as in window displays. We see yellow making its way into bridge collections such as Hugo Boss or Isabel Marant. They all use plain yellow monochromes to deliver the radiant message of hope and optimism.

In many cases we will also see yellow as an accent colour in interior design and industrial design, able to give a quick fix to an otherwise neutral colourcard; able to spread sunshine into an otherwise neutral harmony. In plastic, painted wood and textiles of course. These brights are incredibly solid and strong, no doubt about their presence and intensity, giving pigment power to humble materials.

One of the most important yellow colours is egg yolk yellow, from the palest farm egg to the darkest ostrich one; in daily life, yellow can be a foodie's dream of egg-based recipes. The best eggs in Paris are the Café Flore's soft boiled eggs with "soldiers"; strips of toasted baguette with salted butter, flaky salt and cracked pepper. People from all over the world have indulged into this amazingly simple dish, which can become the highlight of your day – the Café Flore version is also the most expensive egg in the world! And then there is the omelette, best when Spanish with bits of chorizo and potatoes to appease a body suffering from fatigue or a hangover.

Also amazing are scrambled eggs when mixed with mustard to give them a rounded and softer edge; they need to be stirred continuously so as not to have any solid pieces disturb the experience; just one big mass of mellow snotty yellow. And let's not forget the hard-boiled egg, a typical French invention. On all zinc-tops in all cafés, in all of France, the hard boiled egg is the staple of happy hour snacks, able to calm growing hunger and to absorb hard liquor. The most simple culinary experience.

Once at lunch with the Missoni family, I was served pasta with fresh tomatoes and beautiful little fried eggs, a multitude of perfect yellow eyes looking at me from their egg-white spheres.

Are eggs the gold of everyday life?

To be continued…

Lidewij Edelkoort
BOOKS BEAUTY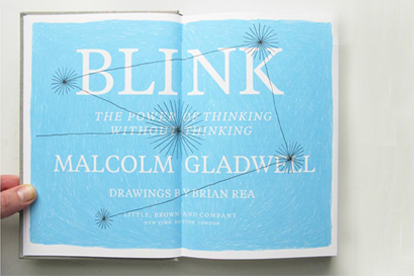 photo & design by paul share
Several indicators show us that we can expect a second coming of the romantic movement from European 18th and 19th centuries. Amongst them, a passion for an overwhelming form of nature, lyrical writing and also a keen interest in the middle ages.
The medieval illuminations manuscripts crafted by scholar monks showed colorful and golden drawings, as well as ornate botanicals capital letters starting each chapter; the majesty of these letters would make he entire first page of a chapter a piece of artistic mastery.
According to New York based graphic designer Paul Sahre, book illustrations and large dropped caps are coming back, as shows his new version of the trilogy from Malcolm Gladwell including the best sellers The Tipping Point, Blink and Outliers, illustrated by Brian Rea.
A romantic way to bring graphic beauty to the eternal subject of sustainability.
Emmanuelle Linard
www.paulsahre.com
GLASS TEXTILES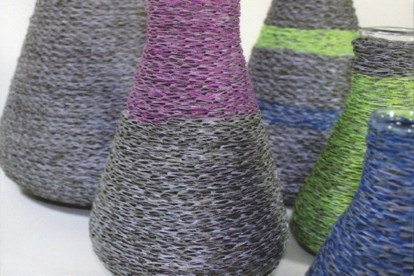 photo by lara knutson
Lara Knutson is a New York-based industrial designer and architect. Following her studies at the Pratt Institute, she has received acclaim for her "Nebula" jewellery and "Soft Chemistry" vases which are sold through various galleries, including the Future Perfect and MoMA Design Store.
By using fibres that incorporate microscopic pieces of glass, her works have a unique presence that is iridescent when picked up by light. Hovering between futuristic and archaic, her designs are interesting contemporary relics of our post-craft culture.
Philip Fimmano
www.laraknutson.blogspot.fr/
CHOU FLEUR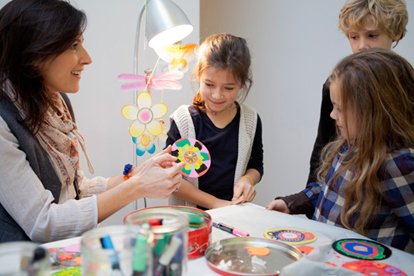 photo by choufleur
Paris welcomes a new children's shop : "Chou Fleur". This 35 square meters store is located in the 5th arrondissement, an area knows for a high concentration of universities, libraries and classic art-house cinema.
Véronique Suzzoni, founder of the store, sells toys, decoration, clothing and accessories, but she also organized events for her little clients : workshops, birthday parties...
In November 2011, she left the world of communication to jump into the children's market to make it dynamic with brands such as Bellerose, Emile & Ida, Adri, Bobo Choses, Le Marchand d'Etoiles, Petit Pan, Rice Bakker made with Love, Fifi Mandirac, Kitsch Kitchen, Mimi Lou, Sonny Angel, Baby watch, Les Apprentis Rêveurs, Annabel Kern, Engel, Kiko Kids.
«Chou Fleur» offers a fun and atypical approach of English with bilingual facilitators who like to educate our children to recycle trough the creations of Martine Camillieri. Workshops are organized in a very alive way, suitable for all ages. For the youngest kids, «La Fabrique des Contes» proposes a reading of classical fairy tails with creation of illustrations.
Véronique does not deny her former experience and can organize your parties, providing all accessories to make it an event of quality with very good taste.
A must for all the parisian mums, the place to find the prettiest jacket, discover new decorative objects and everything to celebrate holidays with poetry.
Vanessa Batut
GARDENING ON A NUTSHELL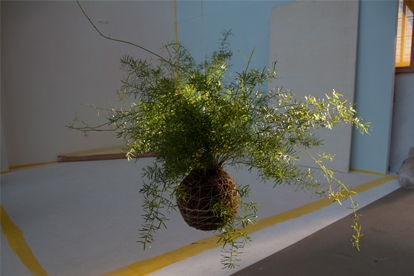 photo by string gardens
The garden is seen as a green space that represents a new life, a new season, a new beginning. Future gardening is not only for those who have the privilege to own a plain piece of land.
Kokedama is a bonsai technique born in Japan in 1990. Currently, this form of art is picked up by many horticulturalists. Kokedama is based on the idea that plants are able to grow without a flower pot. Once the plant is ready to live it's life without any support of plastic, terra cotta or wooden pots the vegetation can survive with only a ball of earth. The plant is free to stand or hang in any environment. 
The moss ball absorbs water and attracts micro organisms. Little biospheres are created, reflecting the idea of freedom and offer the possibility to be seen from any perspective. The idea of having no rigid carcass creates a sense of unlimited possibilities, a life with an endless horizon and equal opportunities. 
Kokedama is free to pop up at any place and to show the power of growing vegetation. A wonderful Japanese technique for making hanging gardens by suspending your plants in a ball of moss.
Willem Schenk
EXHIBITION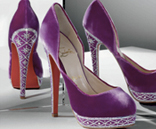 Christian Louboutin


The Design Museum in London, presents iconic French shoe designer Christian Louboutin, celebrating a career which has pushed the boundaries of high fashion shoe design. Louboutin's shoes are the epitome of style, glamour, power, femininity and elegance.
BOOK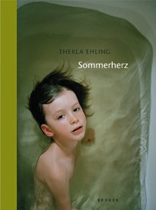 Sommerherz

A word which contains only three syllables and yet has its own poetic sound: the German word Sommerherz (Summer Heart). It is an artificial word, full of promise that ultimately almost demands to be associated with those sumptuous hot days of July and August that are etched into our memories of childhood, days that make our hearts beat faster.
EXHIBITION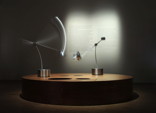 Multiversités créatives


Until 6 August 2012, the Centre Pompidou in Paris, presents 'Multiversités créatives', an exhibition devoted to industrial forecasting and to new territories and creative tools. The exhibition leads visitors along a path of experimentation, research and groundbreaking works in the fields of architecture, design, new technologies and social innovation.
MORE TRENDS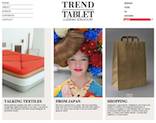 TREND TABLET


trendtablet.com explains how trends grow, evolve and flow, and helps us better understand and perceive how they interact in our daily lives. this tool accessed for free is open to comments and new ideas, please contribute and be part of our network .Enjoy!
JOIN US
BOOK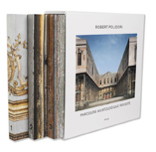 Parcours Muséologique Revisité

Parcours Muséologique Revisité is Robert Polidori's attempt to visually portray aspects of historical revisionism as seen through various stages of the restoration of the Palace of Versailles in France. Photographed over a period of 25 years, the transient and temporary situations which the labors of these restorations afford, present temporal paradoxes that engage layers of history and power. A beautiful must have!
MAGAZINE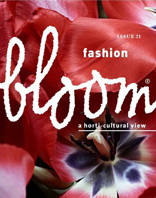 Bloom


Over the last few seasons we have seen flowers starting to bloom on textiles, experimental plants invading dresses and witnessed leaves whirling onto scarves.Therefore, we have created a magazine that is much like a bazaar, containing all the types of fashion that flowers have to offer, exploring their influences to the fullest.

 
CATALOGUE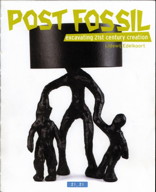 Post Fossil


Post Fossil. Excavating 21st century creation. This catalogue was printed on the occasion of the exhibition in Tokyo.