YELLOWER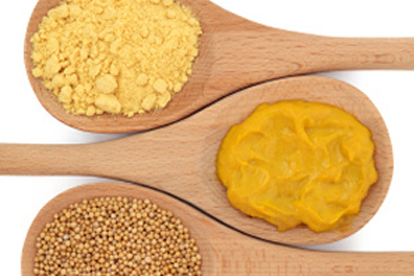 photo by davirov
Is it me or is it happening?

I seem to see more yellow in the streets, at parties and in retail, because of my belief that yellow is the new pink, and I forecast we therefore will have another fifteen years of yellow before coming to saturation point. Obviously, my eye is scrutinizing yellow wherever I go, so therefore I might see more yellow than others. However at this point, I also start seeing yellow in other domains, inspiring design, food and health.

I see mustard everywhere; I eat mustard in all kind of recipes and believe it is the newest ingredient in food trends. Mustard will become a fashionable darling, to be used in salads, omelettes, sauces and even with fish and vegetables. Mustard gives a slightly acidic, sometimes bitter bite that is designed to enhance all the other fragrant elements in a dish. In tomato salads it somehow appeases the fruitiness, on eggs it seems to bring out the roundness, and on vegetables it accentuates the greenness in beans or broccoli. Mustard will become a much-discussed wonder ingredient able to intensify and transform. And mustard will come in many guises, from very rustic to whipped and smooth and in many colours from brown to yellow to green.

The colourcard of mustards will also influence fashions in the years to come. Starting with this coming autumn we will see these subdued and warm yellow tones come to life in knitwear and leathers, in blanket coats and day dresses; ideal as accessories, we will witness a growing array of mustards to embellish our silhouette as sensible wedges, high-reaching boots and stockings and socks, as well as scarves and mittens.

Mustard might become the new jam!

To be continued…

Lidewij Edelkoort
SUMMER FLOWERS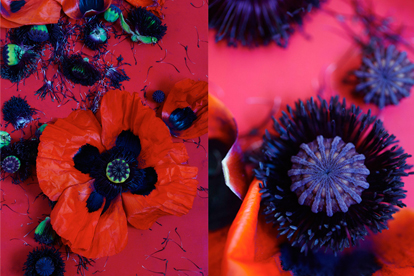 photos by dietlind wolf
Dietlind Wolf's work is multiple: she is a propstylist, a photographer, an illustrator, a designer… exactly the kind of person we love at Trendtablet. We are happy to share with you one of her latest work on poppies with a personal and powerful expression of colour. We asked Dietlind to give us some keys to better understand her work and personality.
"For my final examination I spend a month in India, to write and recreate the story of madras checks. It was the first time in my life I lived "inside" the colours I knew only from colour pigments before. In the field of creating prêt-à-porter and Haute Couture textiles, I found the way to materialize colour into textile, to play with materials and to create new ones.
Those two experiences really shaped me.I then had years of experience in styling for food and still-life photos. Digital photography allows me to play with real materials: with flowers or with my porcelains. As a stylist, I build a bouquet and focus on it, and after, I "ruin" it, or in other words, I use my finger and my hand as brushes. I transform the still life into something more textile, always with a need of balance between form, colour and contrast. At the end, it touches me when everything play well together."
Discover more on Trendtablet
TOYS FOR GROWN-UPS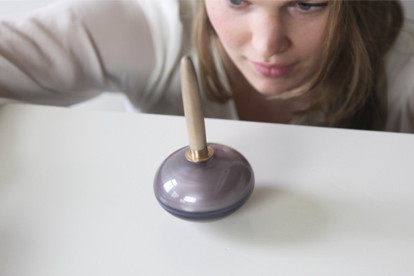 photo by arnout hulskamp
Adults miss toys … Fortunately there are many solutions to resolve that! We found out recently that some real "old classic" toys have now versions devoted solely for adults. Lego has developed several architectural kits like the impressive one for Frank Lloyd Wright's Fallingwater.
Dudebox, a new brand in UK, is part of the market of art collectibles.They have 52 partner/artists from around the world to create characters.For one of their products, the customer buys "blind boxes" and will discover later what he gets ... It's like Pokemon for adults and you go on purchasing to build your own collection! This is part of the weird and wonderful world of adult "art" toys.
Ingrid Hulskamp, recently graduated from Central saint Martins, has created a series of contemplative toys for adults. She says:"these objects remind us of the candid fun we had as a child, when we fully got caught up in the moment." She wanted those toys to catch our attention, to afford us a poetic moment with different sensory experiences: tactile, visual and sonorous. 
The ideas behind those signals, coming from major companies and from young talent,  are that tangible items are taking on a new allure in a very digitized world and that we, as adults, really want to have our own toys which are more than just fun and games.
Cécile Poignant
7 OBJECTS TO REPRESENT THE ZEITGEIST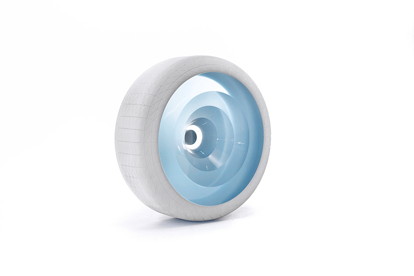 photo courtesy of Scholten Baijings for Mini
When Scholten & Bajings were approached to formulate a new vision of the Mini, they were given carte blanche. The Dutch design duo took the car apart to the very last detail and with their signature curiosity, asked elementary questions such as why is a wheel a wheel, why is the door as heavy as it is, and why does colour have to be solid? Why does a car still seem to be the same car after so many decades? Scholten & Baijings broke some rules and questioned them in order to innovate.
The vehicle's wheels have been completely reinvented to become solid, made within one process using transparent synthetic matter and rubber – why had the tyre never been questioned so before?
THE ELEVATION OF THE HAMBURGER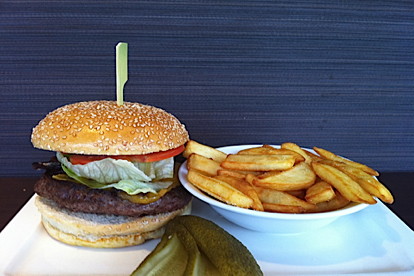 photo by philip fimmano
Over the past year—especially in the United States—much has been said about the pairing of fine wines with fast foods like hamburgers, pizzas, chicken wings, and more. While the blogosphere has been rampant with reports about which wine is best to pair with a Big Mac, one of the more serious reviews came from Joshua Wesson for Food & Wine.
This food trend forms part of a bigger picture where high and low are freely mixed in today's world. Lidewij Edelkoort illustrated this idea many years ago, explaining that consumers would nonchalantly wear H&M with Hermès, fusing opposites into one, putting black caviar onto burratas or eating something naughty to compensate a healthy diet.
The embracing of mainstream fashion by high-end designers has been one testimony to this trend's success. We have witnessed the gentrification of our cosmopolitan centres, the refinement of consumers' wine palettes, the re-emergence of niche breweries, the explosion of cooking as a cultivated past-time and of course, the influence of organic and local produce on many aspects of lifestyle.
What's most interesting is that fast food is now fighting back, with more sustainable farming and packaging, and an awareness that good ingredients are far less detrimental to our bodies than the commonly-used low-cost substitutes. This means that we will search for the best burger even if it means paying $50 (each city has their own), drive miles for the best fish tacos in town (Rockaway Taco, Brooklyn) and that a club sandwich can actually reach perfection at $40 (try the bar at Le Meurice in Paris). Lidewij is an avid hunter of fine clubs: she has awarded the Oberoi Hotel in Delhi as best in show and adores how South Africans have the unique ability to even introduce tandoori chicken into the mix! If only the sky were not the limit, and airlines could get it together to upgrade their cuisine on par with what is taking place on the ground…
Such is our obsession with fine mince burgers that they are now rarely served with distractions (tomato and salad are often being replaced by caramelised onion and relish). I myself have tried gorgeous burgers made from tuna, wagyu, ostrich, lamb and even whale, opting to pair them with a simple Coke with ice and lemon. Since the burger has now been elevated to sophisticated heights, I can concentrate on finding better potato wedges (Singita Sweni, Kruger National Park) or the perfect ice cubes (Café de Flore, Paris). Another quest begins…
Philip Fimmano
NEXT SEMINARS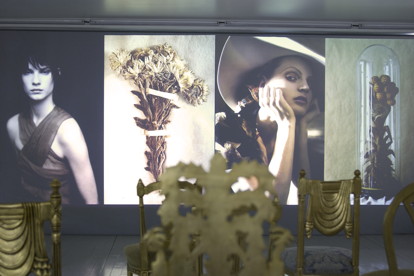 LOS ANGELES JUNE 28 - BRUMADINHO July 3 - SAO PAULO July 4 - CHICAGO JULY 31
EXHIBITION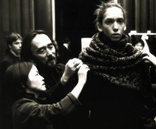 YOHJI YAMAMOTO


Maestro of avant-garde fashion, Yohji Yamamoto remains one of the world's most influential and enigmatic designers and over the last forty years has made a vital contribution to fashion, challenging traditional norms of clothing with his style. A great exhibition to be seen in Israell at  Design Museum Holon.
BOOK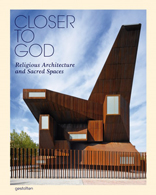 Closer to God

Closer to God is a unique collection of international examples of sacred spaces of all denominations that were built in the last few years. It presents striking proof that contemporary religious structures are no longer bound by predominant styles. Rather, the explicitly expressive architectural language of sacred spaces at the start of the twenty-first century is shaped equally by respect for established traditions and forays into the visuality of the future.
EXHIBITION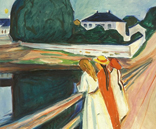 EDVARD MUNCH

Few other modern artists are better known and yet less understood than Norwegian painter Edvard Munch (1863–1944). This exhibition examines the artist's work from the 20th century, including sixty paintings, many from the Munch Museum in Oslo, with a rare showing of his work in film and photography at the Tate Modern, London.
MORE TRENDS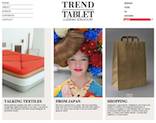 TREND TABLET


trendtablet.com explains how trends grow, evolve and flow, and helps us better understand and perceive how they interact in our daily lives. this tool accessed for free is open to comments and new ideas, please contribute and be part of our network .Enjoy!
JOIN US
BOOK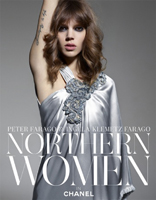 Northen Women in Chanel

Take an exclusive and intimate insight into the significant past and present Haute Couture and Prêt-à-Porter collections created by Chanel. The visionary Swedish couple, stylist Ingela Klemetz-Farago and photographer Peter Farago, drew from Chanel's complete archives to create full fashion stories that demonstrates how fashion, photography and art can come together. Over 300 looks are featured by supermodels like Freja Beha Erichsen, Helena Christensen, Frida Gustavsson, among others.
MAGAZINE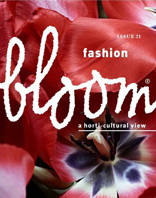 Bloom


Over the last few seasons we have seen flowers starting to bloom on textiles, experimental plants invading dresses and witnessed leaves whirling onto scarves.Therefore, we have created a magazine that is much like a bazaar, containing all the types of fashion that flowers have to offer, exploring their influences to the fullest.

 
CATALOGUE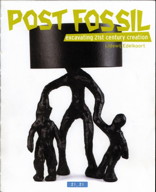 Post Fossil


Post Fossil. Excavating 21st century creation. This catalogue was printed on the occasion of the exhibition in Tokyo.